À l'occasion de l'inauguration du Centre du graphisme d'Échirolles, le Japon est l'invité d'honneur du Mois du graphisme 2016. Les œuvres de très nombreux graphistes japonais contemporains qui témoignent de la créativité des nouvelles générations de ce pays sont présentées. D'autres expositions sont consacrées aux affiches, aux magazines japonais ou encore à des ouvrages photographiques.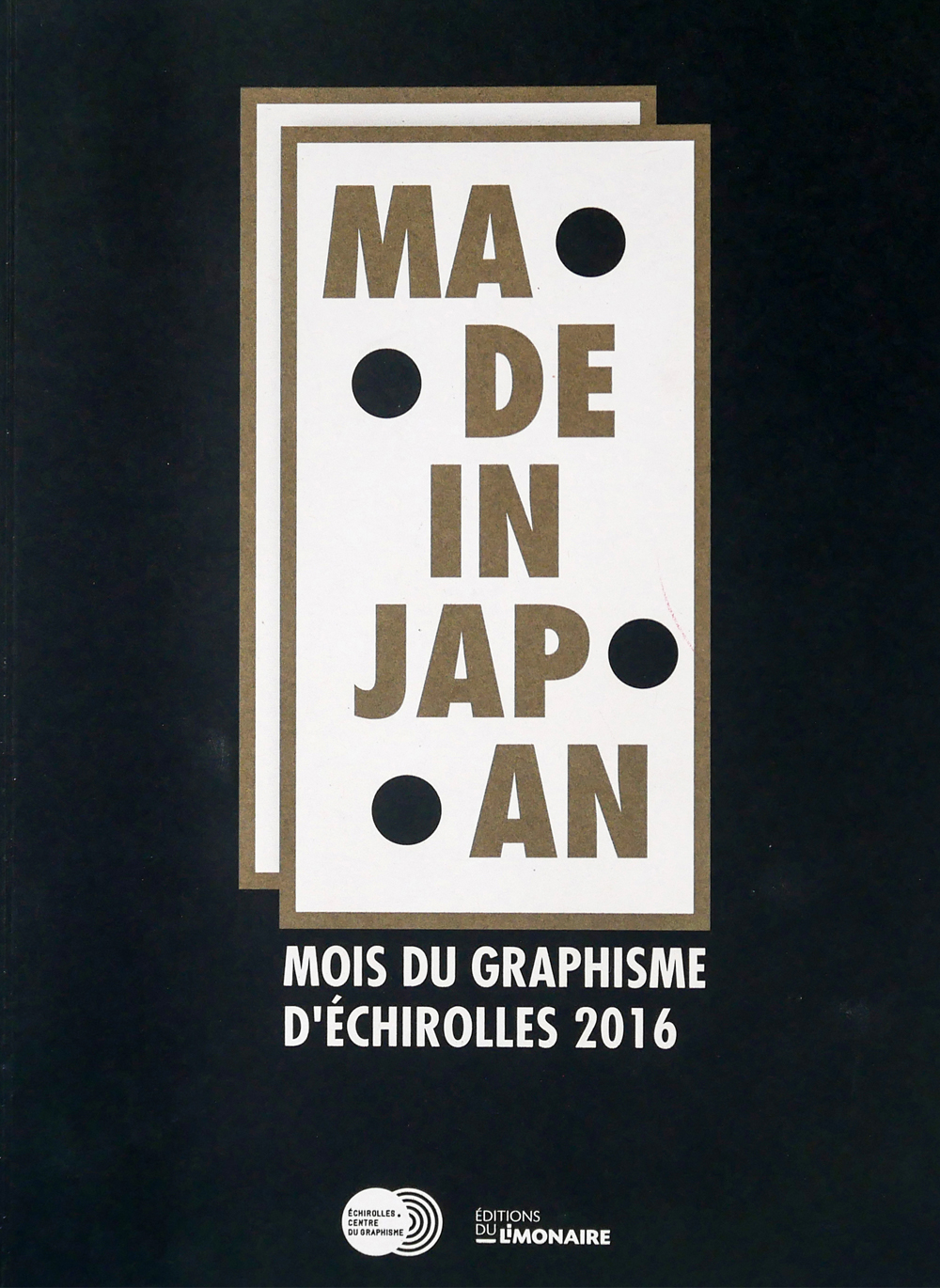 Conception éditoriale : Michel Bouvet
Conception graphique : Noémie Court-Picon / Atelier Michel Bouvet
Paru en novembre 2016
508 pages
Prix 20 €
ISBN 979 10 94737 05 7
Coédition Éditions du Limonaire et Centre du Graphisme d'Échirolles
On the occasion of the inauguration of the Centre du graphisme d'Échirolles, Japan is the honour guest for the Mois du graphisme 2016. The artworks of a large number of contemporary Japanese graphic designers that testify to the creativity of the new generations of this country are presented. Other exhibitions are devoted to posters, Japanese magazines and photographic books.
Editorial conception : Michel Bouvet
Graphic design : Noémie Court-Picon / Atelier Michel Bouvet
Published in November 2016
508 pages
Price 20 €
ISBN 979 10 94737 05 7
Co-publishing Éditions du Limonaire and Centre du Graphisme d'Échirolles